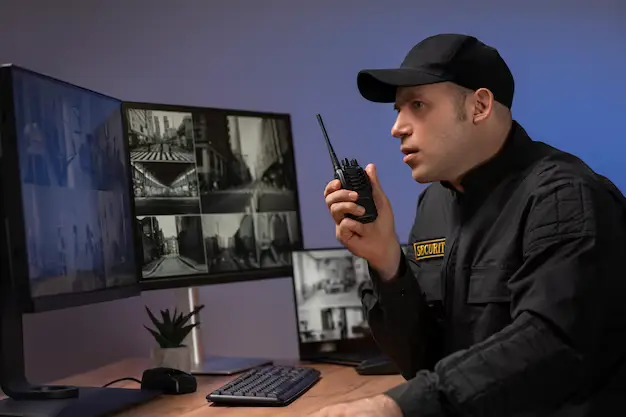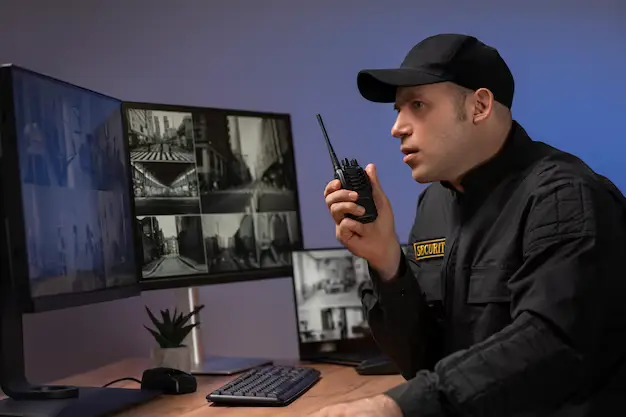 Generally, access control systems are operated by large corporate buildings and apartments, but many homes and small and medium-sized companies are rapidly digitalized from keys to access control. It offers an enhanced level of control and prominence of visitors, without having to change locks. Our state-of-the-art responsibility equipment safeguards excellent dependability, enriched performance, and top-notch customer satisfaction. Authentication is a method to confirm that an authorized person is claimed to access the data.
Without authentication and authorization, data security is impossible. Explicitly, access control guards are operated in a four-step practice: detect, deter, observe and report. An access control security officer is answerable for controlling access of authorized people and vehicles and keeping a record of information. We do integrate your door locks effortlessly with our smart platform to schedule the locking/unlocking of your doors. The officers that control access are the first point to check with possible danger and necessary action taken to avoid the further threat. Active control of this purpose ensures no potential risk is allowed into the possessions and also ensures the material that is not authorized to leave the premises, which remains safe with in-house locations
Typical Duties of Private Residential Security
Emergency and Delivery Access
Where is Access Control Security Used?
Deployed at the entrance to the car park, our uniformed security guards are equally adept at greeting visitors as monitoring CCTV and providing world class security services. These highly adaptable security guards will enforce the policies of your car park, while acting as the eyes and the ears at your access point.
WHAT OUR CLIENT'S SAY
What our
customers said

about us
""I wanted to let you know how happy I am with the current team you have sent to my store. They are doing a great job and have really been on top of things. Please express my gratitude to them as well!""
"We appreciated the professionalism displayed by the staff and guards, as well as the prompt attention to our concerns and emails. Nightly patrol reports were filled and staff kept us informed and updated on issues in the district as required."
"I am the commercial operations manager at Dells Shopping Centre in Surrey, BC. We have been using G4U Security as our security vendor the past two years to provide us with 24/7 uniform security coverage. Their guards are professional, reliable and have excellent customer service."
BEST IN CLASS TRAINING
G4usecurities Academy
The safety and security of our guards and clients is our top priority. That's why we invested in our pioneering Blackbird Academy training school. Delivered via our own in-house team, alongside exterior experts, our comprehensive training program encompasses areas like St. John's Mental Health Training, Indigenous Awareness Training, Conflict Resolution and Customer Service. If your current security provider doesn't offer this level of training, it's time to work with Canada's number one security company.
Request a Quote
If You Have A Question About us, Or Want To Learn More About Our Industry Leading Professional Security Services, Please Complete The Form Below And We'll Get Back To You As Soon As Possible.